What is NUCCA?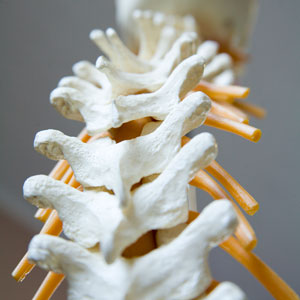 NUCCA is a little known yet highly effective corrective procedure that has been developed and refined for over fifty years by the National Upper Cervical Chiropractic Association (NUCCA) and its research affiliate the Upper Cervical Research Foundation (UCRF).
NUCCA: Health Care for the 21st Century
The NUCCA chiropractic method is a gentle and safe form of chiropractic care, with a focus on lasting results. The NUCCA procedure focuses on correcting a small misalignment of the upper neck known as the Atlas Subluxation Complex. A very precise yet subtle correction ultimately restores optimal balance to the entire spinal column.
Because the spinal column protects the central nervous system that controls and coordinates all body functions, good spinal balance is critical to good health. Extensive research and clinical studies have shown that improved body balance effectively reduces stress throughout the body helping to relieve pain and symptoms.
What makes NUCCA different?
NUCCA is gentle. NUCCA uses the least force of any chiropractic technique. There is absolutely no popping, twisting or cracking of the neck or back. The precision of the adjustment allows us to work smarter, not harder. You'll be amazed at how gentle is gentle!
NUCCA is effective. By correcting the entire spine and not just the problem areas, the body is able to stay corrected for longer periods of time, allowing for better recovery. As we monitor your spinal correction, stabilization and healing, you will begin to be able to do things you haven't done in years.
NUCCA is precise. 3D x-rays taken prior to the first correction allow us to "see" the exact position of your spine. Careful analysis reveals a precise correction formula used to restore your spine to its proper alignment. X-rays taken after the initial correction allow us to ensure the correction is complete. There is no guesswork in what we do!
If you would like to find out more about our advanced method of natural pain relief and optimal healing, call Thrive Chiropractic and Wellness Center to set up an appointment.
CONTACT US »

NUCCA Chiropractor Onalaska, La Crosse, Holmen WI | (608) 783-0384